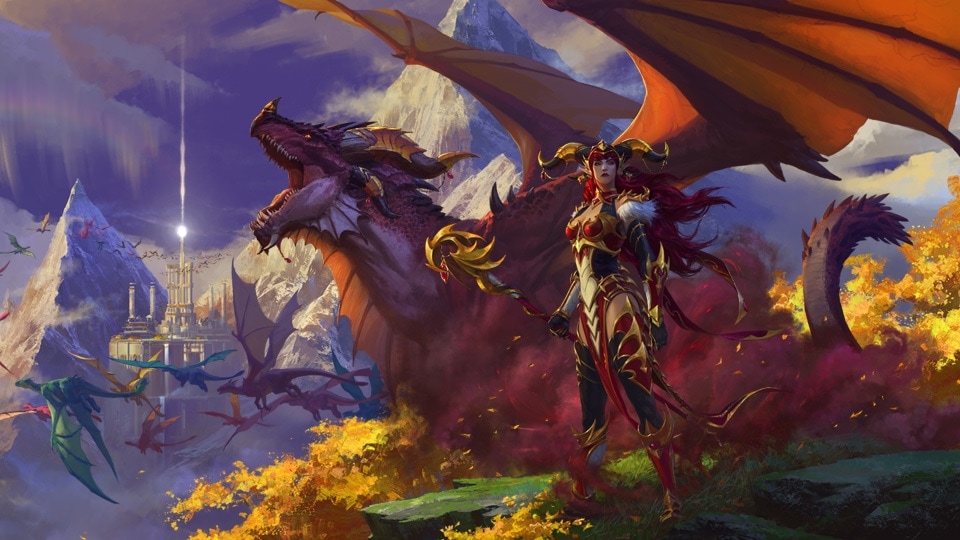 World of Warcraft (WoW) is currently experiencing one of its best periods in a long time, thanks to the positive reception of its latest expansion, Dragonflight, released in November 2022. The expansion has been praised for its substantial and frequent content updates, with Blizzard delivering on its 2023 content roadmap promises. The developer's openness and responsiveness to fan feedback have also contributed to WoW's current success.
However, this is not the first time Blizzard has been in this position. Fans may recall the 2016 Legion expansion, which was well-received and regularly updated with major content patches. However, the success of Legion came at the cost of updates for its preceding Warlords of Draenor expansion and the launch content for its subsequent expansion, Battle for Azeroth. Both expansions were heavily criticized and unpopular, and the 2020's Shadowlands expansion, despite strong initial sales, encapsulated the worst aspects of both Warlords of Draenor and Battle for Azeroth.
Blizzard is determined not to repeat these mistakes with Dragonflight and future expansions. WoW game director Ion Hazzikostas stated in an interview with GameSpot that the expansion of the WoW team in recent years and its development approach in 2023 is centered around meeting player demand for updates while ensuring the update schedule is sustainable.
The more frequent patch cadence has been beneficial for both players and the development team. In the past, team members may have overworked themselves to meet deadlines for patch releases, knowing that there wouldn't be another patch for up to five or six months. Now, a new patch every few months means that if smaller aspects of an update aren't ready, they can be added in the next update. This faster content cycle creates more flexibility for Blizzard and reduces the need for overtime work.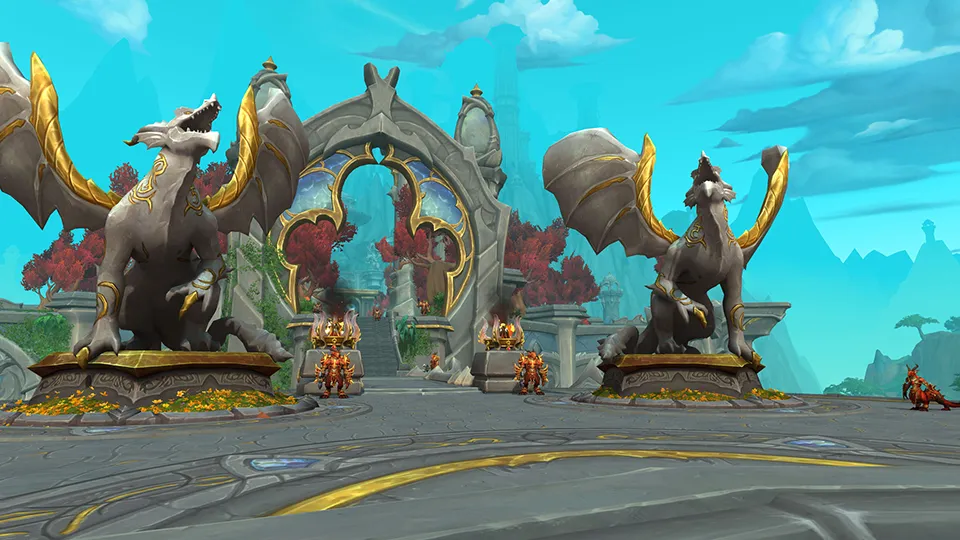 In 2023 alone, there have already been three significant updates, including Fractures in Time, which added new zones, story content, Heritage Armor for two of the game's most popular races, additional class options for certain races, a new raid, and more. The previous update, Embers of Neltharion, introduced a new gear upgrade system and brought much-requested changes to the game's Mythic+ dungeons. The upcoming Fractures in Time update, arriving on July 11, will add even more new content, including a new megadungeon and a never-before-seen support style DPS specialization for Evokers called Augmentation.
Despite Dragonflight not selling as well as Shadowlands according to Activision Blizzard financial results, player retention is up, with more players staying subscribed for longer periods of time compared to previous recent expansions. Hazzikostas attributes this to the team's hard work in listening to player feedback and offering more flexible ways to play the game.
However, Dragonflight's launch has not been without controversy. Blizzard received significant blowback for a community Discord program that required members to agree to a non-disparagement clause to participate. More recently, a controversial quest involving a prominent female character, the dragon queen Alexstrasza, sparked a major outcry from concerned players. Despite these issues, Blizzard remains committed to learning from its mistakes and improving the game.
Looking ahead, there's plenty for WoW players to look forward to. Blizzard has confirmed that Dragonflight's best new gameplay mechanic, dragonriding, will be coming to all of Azeroth in the future. Hazzikostas also hinted at the announcement of WoW's next expansion at the upcoming BlizzCon, which will return as a live-person event for the first time in four years this November.
In conclusion, WoW: Dragonflight is flying high, but the challenge for Blizzard is to keep the wind beneath its wings. The developer's commitment to regular content updates, responsiveness to player feedback, and avoidance of past mistakes bodes well for the future of WoW. As the game continues to evolve, fans can look forward to more exciting updates and expansions.